---
Throughout 2023, a new limited edition photograph will be released every month as a compliment to the original collection.
Each photograph will be available as a numbered edition of 20. One numbered edition will be released every day. Any editions that remain uncollected at the end of 2023 will be burned.
Collectors who acquire one of these editions will also have the option to purchase a print. They will have 60 days from the sale start time to do so. Print purchasing for the edition will then be closed, and the final print edition size will be determined.
---
Photograph #2
Serenity
Finding peace and tranquility at the base of the Glen, with no one around for miles.
Collecting not started yet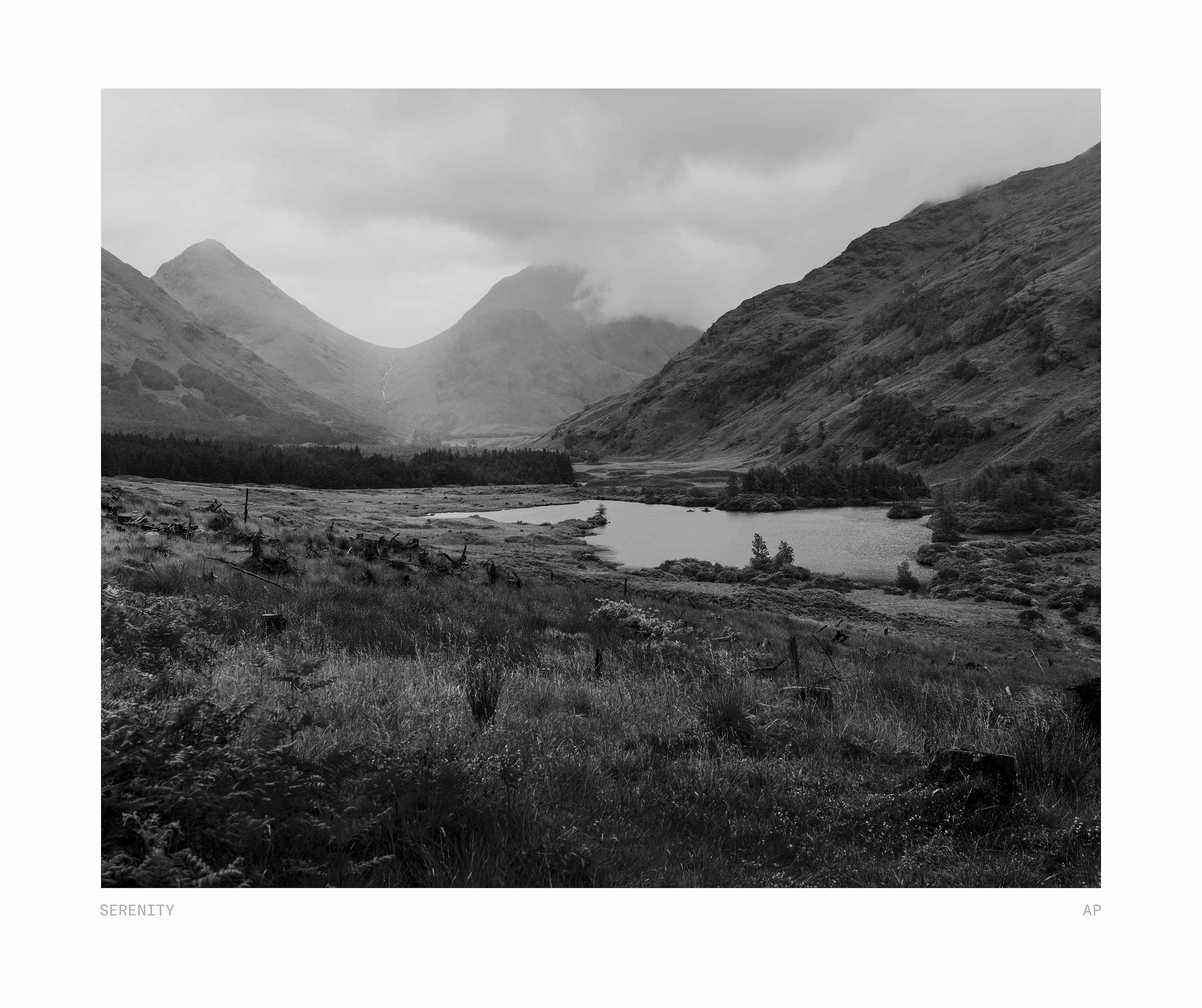 ---
Releases